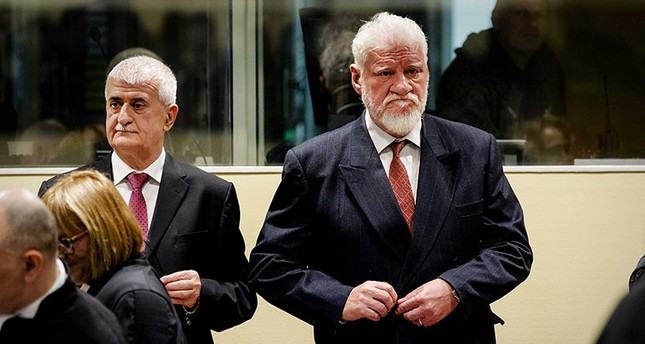 Convicted Croat war criminal Slobodan Praljak has died after swallowing what he said was poison seconds after a United Nations judge handed down his 20-year sentence.
Footage from the International Criminal Tribunal for the Former Yugoslavia (ICTY) showed 72-year-old Slobodan Praljak drink from a small glass bottle as the presiding judge read out the verdict.
"Slobodan Praljak is not a war criminal. I am rejecting your verdict with contempt,"
Praljak shouted before swallowing the liquid. The nature of the substance ingested by Praljak was not disclosed.
Praljak was one of six former Bosnian Croat leaders found guilty of crimes against humanity and war crimes, including the rape and murder of Bosnian Muslims, in 2013.