William "Roddie" Bryan Jr., the man with the quarantine haircut who filmed the murder of Ahmaud Arbery, has been arrested. William Bryan recorded the deadly encounter between Travis McMichael, Gregory McMichael and Arbery on February 23. Gregory McMichael told police that Bryan had tried to help them stop Arbery earlier.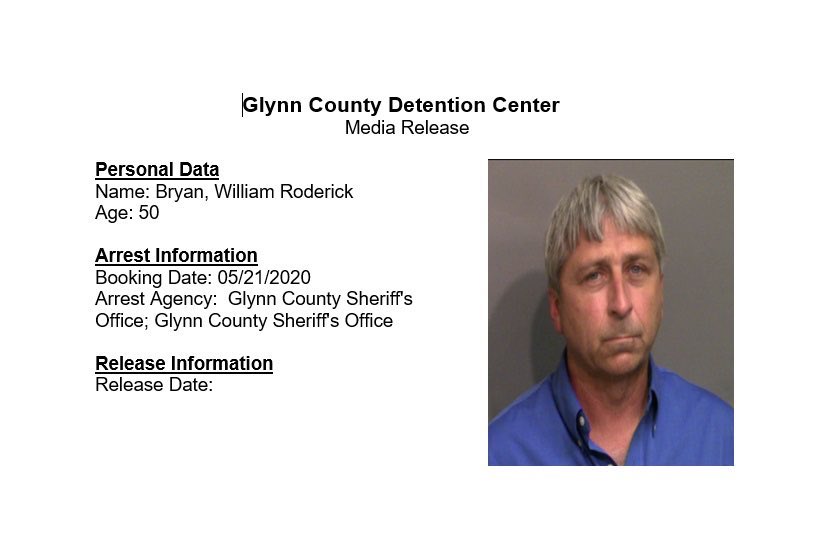 William Bryan's attorney, Kevin Gough, said Roddie committed no crime, that he was working in his yard when he saw a person he did not know being chased by a vehicle he recognized from the neighborhood.
Bryan's attorney Kevin Gough said "Roddie" was innocent and had no prior contact or plan with the McMichaels prior to the shooting.
The video Bryan recorded on his cellphone shows Arbery attempting to avoid the McMichaels before he and Travis McMichael begin fighting over his shotgun. Arbery was subsequently shot three times and died in the street.
The video was hidden from the public for more than 2-months after the killing and just recently spurred calls for the McMichaels' arrests.
Bryan, 50, was arrested Thursday and will face charges of felony murder and criminal attempt to commit false imprisonment. Bryan will be booked into the Glynn County Jail, where the McMichaels are being held on charges of murder and aggravated assault.
Gregory McMichael — a former Glynn County police officer and Travis' father told police that he and his son chased Arbery after seeing him at a neighbor's under-construction home and suspected him in a rash of recent break-ins.
However, surveillance videos show multiple people trespassing the same exact home yet Arbery was the only one chased and murdered.