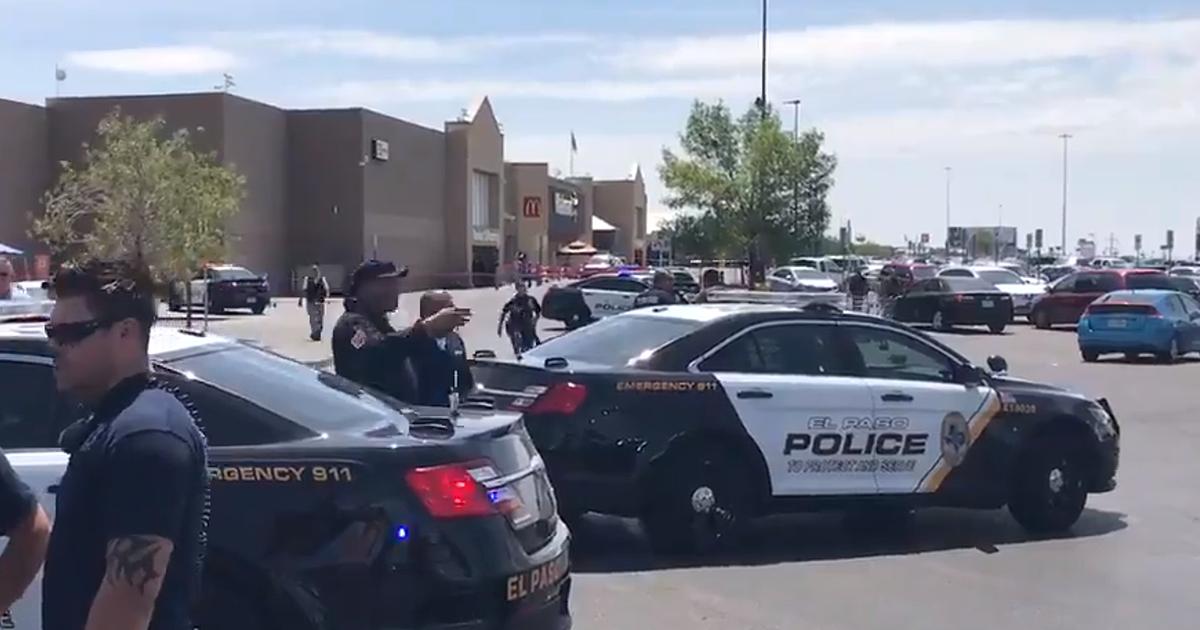 It is being reported that as many as 18 people were killed and dozens more were injured, with 1 white terrorist male suspect is in custody, after a mass shooting at an El Paso, Texas, Walmart on Saturday morning.
The shooting is believed to have began in the parking lot outside the Walmart, an eyewitness told ABC News Radio, according to an eyewitness who said she heard gunshots as she drove through the parking lot with her mother.
A Shopper described the shooter as dressed in cargo pants and wearing ear protectors and said he looked like he was dancing.
Active Shooter in area of Hawkins and Gateway East. Scene is still active avoid the area. RG limited information.

— EL PASO POLICE DEPT (@EPPOLICE) August 3, 2019
At 11:35 a.m local time, the Dallas office of the Bureau of Alcohol, Tobacco, Firearms and Explosives (ATF) issued a tweet saying ATF agents were responding as well.
UPDATE: One person is in custody in connection with the El Paso, Texas shooting, El Paso police confirm. "We don't believe there is anybody outstanding, so we are starting to secure the scene." https://t.co/mPi7INB5mS pic.twitter.com/CtOJXmiatm

— ABC News (@ABC) August 3, 2019
Texas Gov. Greg Abbott said in a tweet that the state's Department of Public Safety was responding to assist "local law enforcement & federal authorities to bring this tragedy to the swiftest and safest possible conclusion."
In El Paso, the Texas Dept. of Public Safety is assisting local law enforcement & federal authorities to bring this tragedy to the swiftest & safest possible conclusion.

We thank all First Responders for their courageous response & urge all area residents to remain safe. https://t.co/H6UDwu81SY

— Greg Abbott (@GregAbbott_TX) August 3, 2019
President Donald Trump has been briefed on the shooting and is monitoring the situation, according to White House Deputy Press Secretary Steven Groves.
'God be with you all': Trump pledges full support for El Paso shooting victims as lawmakers also grieve https://t.co/gISsidBeWr via @usatoday

— Donald J. Trump (@realDonaldTrump) August 3, 2019
Initial reports indicated multiple suspects however, one person is in custody.