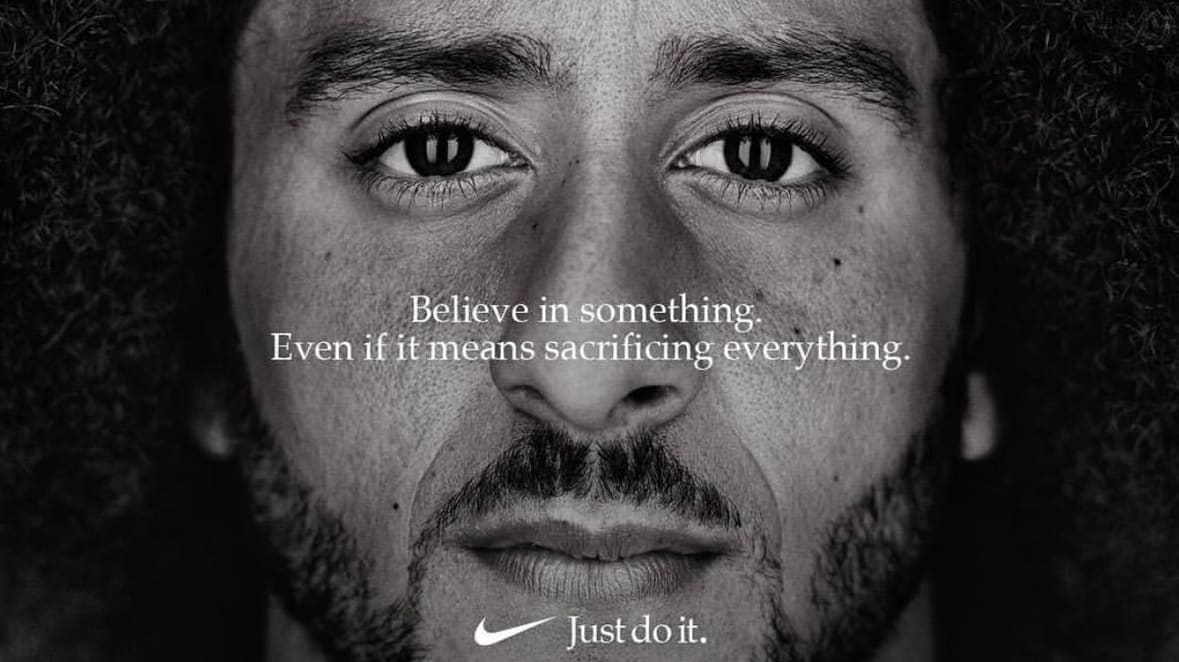 Mixed Reactions About 'NIKE'S' Controversial "Just Do It" Campaign With NFL QB Colin Kaepernick
Athletic footwear giant – Nike, is stirring controversy after naming former Super Bowl contending NFL Quarterback Colin Kaepernick the face of their 30th Anniversary "Just Do It" campaign.
Colin Kaepernick has become a polarizing figure in the NFL as the leader of the "Take A Knee" stance during the national anthem at NFL games. This has led to other athletes taking a knee across the globe.
Of course this did not come without a massive social media response both for those who were against the decision.
First the @NFL forces me to choose between my favorite sport and my country. I chose country. Then @Nike forces me to choose between my favorite shoes and my country. Since when did the American Flag and the National Anthem become offensive? pic.twitter.com/4CVQdTHUH4

— Sean Clancy (@sclancy79) September 3, 2018
and some loyal 'Nike' customers who approved poked fun at the social posturing.
if you're gonna burn some nice Nike air max 97's etc don't …just give them to me.

— mo peep$ ? (@mo_peeps2) September 4, 2018
Either way, Nike knew what was to come of the decision to place Colin Kaepernick at the head of their campaign. And what exactly was that? Hundreds of thousands of people talking about Nike.
The decision was metrics driven. As Matt Powell, sports-industry analyst for NPD Group, put it simply in a tweet: "Old angry white guys are not a core demographic for Nike."
Nike primarily targets younger customers including teens, and since 2017 it has focused on what it calls "key cities," like New York and Los Angeles, and has driven growth by "deeply serving" the customers who live there.
So, no matter how you cut it, whether you are burning your Nike sneakers and keeping your 'Converse' (which are owned by Nike) or cutting the Nike logo from your socks, everyone is doing exactly what Nike wants them to do.