A man identified as Deandre Harris was Attacked at the Unite The Right Rally in Charlottesville.
Protests turned violent in Charlottesville as White Supremacists and Nazis, took to the streets in protest against the removal of local confederate monuments, namely the Robert E. Lee Statue in Emancipation Park.
Among the many who came out to stand against the Alt Right movement, Deandre Harris aka "Flight Shakur" decided to voice his opinion and was only there for a brief time when he was attacked by racists hitting him with bottles, metal pipes and maced.
"I arrived at Emancipation Park around 11 AM as a counter-protester to voice my opinion on racial tensions and to literally stand up for what I believe in. I was only there for a few minutes before I was hit with water bottles, maced with pepper spray, and had derogatory slurs hurled at me."
Journalist, Chuck Modiano posted a video from his Twitter account showing the attack and unlike what is seeing today, actually attempted to help Mr. Harris escape the mob.
Fight broke out. Nazis beat black kid w/sticks at end. I kick one in back 2 help & he runs after me. Kid is safe but bloody #Charlottesville pic.twitter.com/kr11a8zQ0K

— ChuckModi (@ChuckModi1) August 12, 2017
Luckily, Mr. Harris was able to escape. Harris says he was knocked unconcious multiple times and if not for some friends he brought with him, he believes he would have been killed. He was badly injured but alive, and taken to the emergency room for his extensive injuries.
"No law enforcement stepped in to help me. Once I was dragged off to some near by steps I was taken to the designated area for injured protesters & counter-protesters. My injuries were too extensive to be treated at the scene so I was taken to the ER at Martha Jefferson Hospital. I was diagnsoed with a concussion, an ulnar fracture, and had to receive eight staples in my head. I also have a laceration across my right eyebrow, abrasions on my knees & elbows, and a chipped tooth."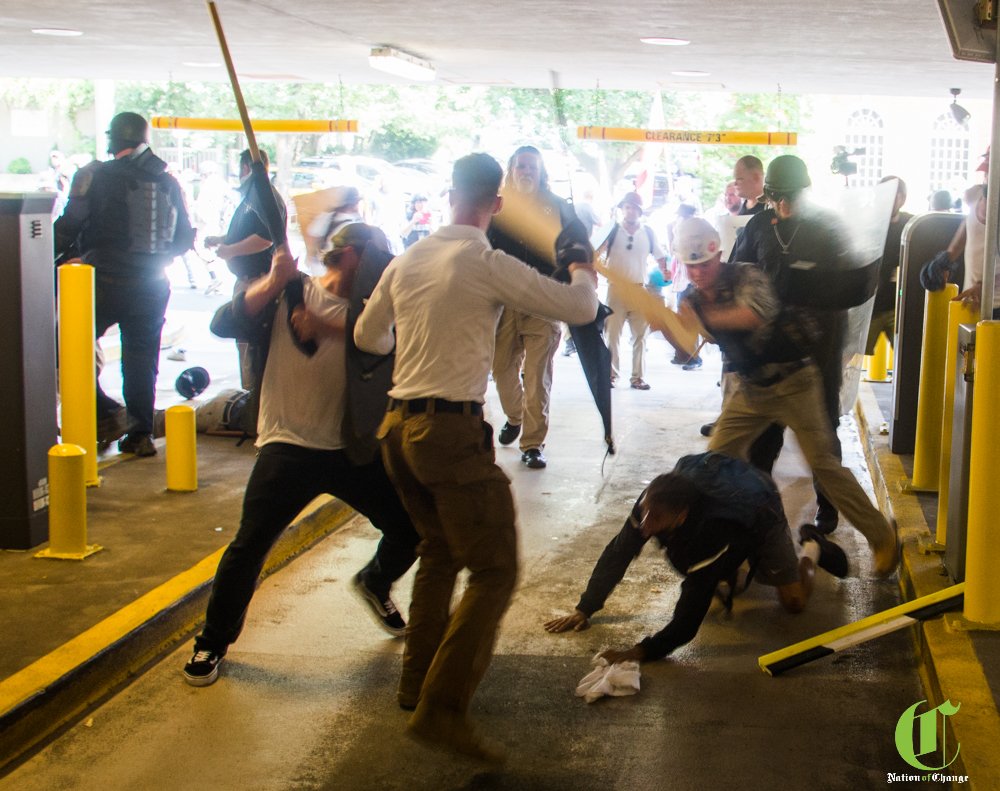 Harris has started a GoFundMe for those who wish to assist him in paying his medical bills that the city should pony up for… He has alreasy raised more than $85,000.