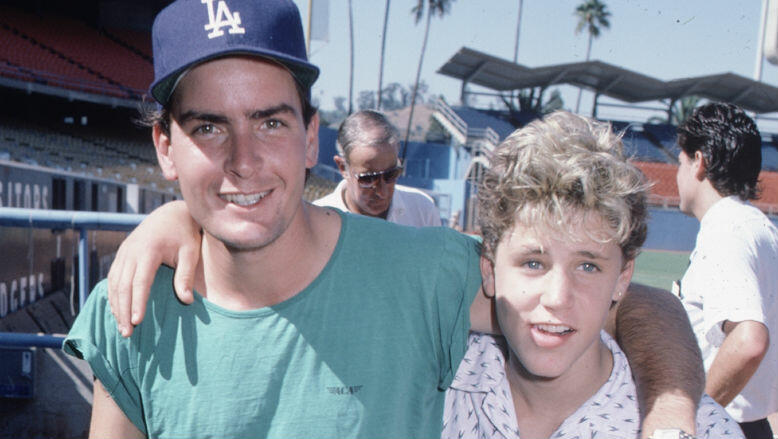 Actor Charlie Sheen denies claims that he sexually assaulted late actor Corey Haim.
Dominick Brascia, told the National Enquirer that the then 13-year-old Haim was assaulted by the then-21-year-old Sheen when the two actors worked on the 1986 film Lucas.
I think everyone should be aware of Charlie Sheen's divorce papers in light of the Corey Haim rape allegations circulating. pic.twitter.com/cXvmyp63QJ

— Mark Dice (@MarkDice) November 8, 2017
In his 2013 memoir Coreyography, Haim's best friend and Goonies co-star Corey Feldman said Haim may have suffered at the hands of a high-profile actor. Feldman has been incredibly vocal about pedophilia in the film industry following his own sexual abuse.
"At some point during the filming [of The Lost Boys in 1987, Haim] explained that an adult male convinced him it was perfectly normal for older men and younger boys in the business to have sexual relations, that it was what all 'guys do,'" Feldman wrote of a past conversation with Haim. "So they walked off to a secluded area between two trailers, during a lunch break for the cast and crew, and Haim, innocent and ambitious as he was, allowed himself to be sodomized."
Feldman never revealed the name of Haim's abuser but wrote the man was "one of the most successful people in the entertainment industry."
As Haim grew up, the actor—who appeared in over 47 titles—battled drug addiction, checking into rehab 15 times.
However, drug use was not a factor in his death. Years before he passed away, Haim was diagnosed with a heart murmur, and according to the coroner's report that contributed to his difficulty breathing. Haim died from heart complications and pneumonia in 2010. He was 38.