Adele is no longer a fat slob. The once morbidly obese British 'Hello From The Other Aside' singer has shocked the world after posting to Instagram what was supposed to be a "Thank you" to the essential service men and women but seemed more like a "Hey! Look how skinny I am now!" birthday photo.
Many are now saying that Adele,32, is too skinny. That she in fact, looks very hungry and may have developed an eating disorder.
With Adele getting a ton of attention, her former personal trainer thought it would be a perfect time to try and get some of the limlight as well. He says Adele's body transformation was never about 'getting super skinny'.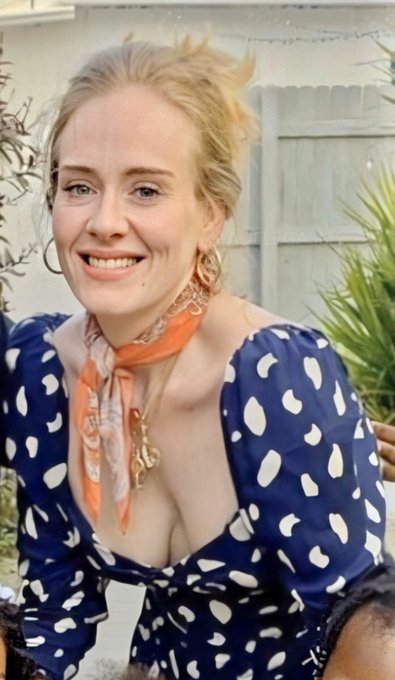 He wrote: 'As Adele's former London-based personal trainer, it's disheartening to read negative commentary and fat-phobic accusations questioning the genuineness of her amazing weight loss. 'In my personal experience of working with her through many highs and lows, she always marched to the beat of her own drum on her own terms. 
In all, Adele is believed to have lost 100-pounds or whatever the hell 20 stone is. Fact is, both mainstream media and social media will never be okay with anything any celebrity chooses to do with their life.